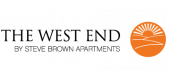 Your Review
Submit a Review

Resident Reviews
|Recommended: NoA Nice Apartment Hampered by Poor Upkeep — I really want to rate this higher as I think the layout, noise blocking, and efforts from maintenance and staff have been very good. The common areas are kept very well. But I've been here for a week and had almost every part of my apartment stop functioning. When I arrived on the property, the dishwasher was already broken and had a note about a part on order--it's been two weeks with no fix. The next day I used the laundry washing machine and it flooded my bathroom. Called emergency maintenance, they said something about spray and I assumed they fixed it... the next day my bathroom smells horrible because not all the water was cleaned up. Another maintenance employee installed a ground fan and cleaned the water much better, but when I mentioned the awful noises the washing machine was still making he said it seemed fine. The next day I run the washing machine and it floods my bathroom again, but worse. Again maintenance comes, we clean the floor, fan, etc. Finally they take the machine apartment and notice it's broken and haul it away. I still don't have a washing machine or a way to clean my clothes as I don't have a vehicle, so I've been washing them in the bathtub. That was working until the other night when a pipe exploded, so now my entire apartment doesn't have running water. Even the grill of the microwave fell off and almost landed on me when I opened it. I've never in my life heard of an apartment break this much in a single week of living, and it was obviously messed up before I even got here. It's made it difficult to prepare for my new job. At this point I might have to get a hotel
|Recommended: YesGood — Good environment
|Recommended: YesOverall, Good Apartment — This apartment is very close to the school district and Freeway.
|Recommended: NoGreat Property, Terrible Property Management — I would tell them that I like my apartment unit but it's really tough to get a hold of property management or have them return your calls. There is no leasing office on sight and if you expect something to be fixed or renovated you might as well do it yourself.
|Recommended: YesNICE — Place is nice. Great neighborhood. Grounds and building upkeep are great. The high school proximity is highly undesirable. My biggest complaints are a cramped rec room, and the new football field PA is going to be incredibly annoying.
|Recommended: YesPretty alright — Good location, quiet neighbors, and a growing market next door
|Recommended: YesThe property is uniquely great snow saves landscaping errors — I have wonderful mornings and trust that I can express myself the way that I am most comfortable without complaints. The soundproof is top of the line from any apartment that I have been too- not counting the less ones I have lived at.
|Recommended: YesGreat apartments inside and out — No complaints at all
|Recommended: YesIt is a very nice location for me. — It is a nice quiet property
|Recommended: YesGood — It's a nice and convenient location.
|Recommended: YesNot the best, not the worst — There are some minor common area cleanup items that need to be addressed. Halls in 154 have water damage. Exercise room doesn't get cleaned well nor is the TV working.
|Recommended: YesOverall, a pretty good place to live. Pros Soundproofing for adjacent rooms seems to work very well except for occasional higher-pitched noises Apartments are very spacious In unit laundry Staff are friendly and helpful If you call the staff about maintenance issues, they can usually expedite things -I got a blackout shade installed to block the floodlights from across the way within three days of contacting the regional manager Free parking lot parking Cons Could've used a more thoroughly cleaned carpet when I moved in vacuumed up pet hair for a month or two despite not having one of my own Dishwasher is a little finicky Maintenance requires contacting SBA staff for timely resolution Internal state of my unit had a few issues on move-in that would've been nice to not have to deal with, but all were fixable with maintenance requests Overall, a pretty good place, with room for improvement
|Recommended: NoPathetically maintained, a total dump. — Don't
|Recommended: YesNice Verona Community Apts. — This is a lovely community with friendly neighbors in a quiet location that sits on a hill. The architecture and design of the individual buildings are nice to look at and the apartment layout is spacious but still user friendly making it easy to get from one location to the next. There is plenty of space to walk the dog without running into other dogs, and the appliances are updated. The cupboards are a little high and the carpets need better shampooing, but overall very nice.